Our Featured Restaurant of the Week is Beauty & Essex!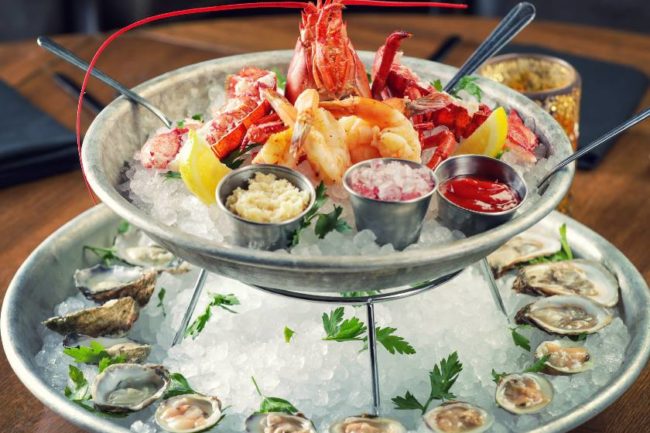 Beauty & Essex, the famed New York City dining experience, made its way to Hollywood in 2017 and has drawn crowds since with its wondrous decor and inventive menu. Diners stroll into what at first appears to be a high-end pawn shop when they enter Beauty & Essex, but just past the jewelry and guitars the restaurant opens up into small lounges and dining rooms. But the decor is far from the first thing you'll hear about Beauty & Essex, especially with a one-of-a-kind menu of small bites conceived by Chef Chris Santos.
The menu, chockful of vegan-friendly options, features reimaginings of classic favorites such as grilled cheese and tomato soup dumplings, tomato tartare, oven-braised meatballs, and tuna poke wonton tacos. We suggest going with a large group to share and sample as much of the menu as possible. Fun for a special dinner or a night on the town, Beauty & Essex provides an unparalleled level of service, quality, and ambiance as both a high-end eating experience and a swanky lounge to take in a cool night.
1615 N Cahuenga Blvd, Los Angeles, CA 90028
323-676-8880
https://beautyandessex.com/los-angeles/
A stellar experience at Beauty & Essex. If the ambiance doesn't do it for you (hard to believe that because it's absolutely beautiful), then the food and the service will.
- Yelp Review