We're thrilled to have both London Kemp, Netflix's Director of Corporate Real Estate and Rob Jernigan, Co-regional Managing Principal at Gensler share their expertise at this year's Economic Development Summit.
London Kemp, Netflix Director of Corporate Real Estate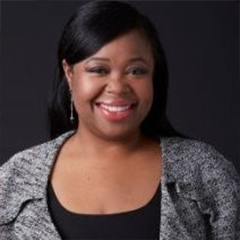 London Kemp currently serves as Director of Corporate Real Estate at Netflix. She works in support of enterprise-wide initiatives, provides overall management and strategic planning for Netflix's global real estate portfolio, including portfolio optimization, lease administration, and transaction management oversight. Her core areas of expertise include Operations, M&A, development, and corporate real estate. London has over 10 years of experience in real estate. She has managed over $8bn in assets, a P&L of 1.8bn and negotiated contracts in excess of 2bn.
She oversees a team responsible for the day-to-day operation of Netflix-owned and leased production facilities worldwide, along with the implementation and management of our acquisition, leasing and development pipeline, working closely with cross-functional teams within Netflix.
London has extensive site selection, space optimization, occupancy cost reduction, portfolio rationalization, and corporate real estate operations management experience. Site selection work includes identifying global HQ's, rooftop consolidations, studio and production space, ideal locations for retail and distribution centers, medical office clinics, manufacturing facilities, warehouse, and office.
Rob Jernigan, Gensler Co-Regional Managing Principal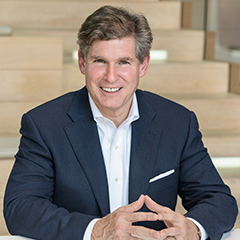 Rob is Co-Regional Managing Principal for Gensler's Southwest Region. He is known to peers and clients as an accomplished architect, mentor, and community leader.
Rob's impact is evident in the renaissance of downtown LA as a live, work, and play neighborhood. He uses his expertise in design and city-making to address the critical issues that affect the world today-such as developing housing solutions for the homeless. The AIA California Council awarded Rob its Presidential Citation for changing the face of architecture in LA.
Rob is a Fellow of the American Institute of Architects. He serves on the Boards of Gensler, the Los Angeles Business Council, Central City Association of Los Angeles, Los Angeles Area Chamber of Commerce, Town Hall Los Angeles, World Trade Center Los Angeles, and the Jonathan Club.
Join us Thursday, June 20, 2019, for a morning of networking and learning what's on the horizon for Hollywood.