With Thanksgiving just around the corner, the Hollywood Chamber of Commerce would like to take a moment to reflect on the things that mean the most in our lives and businesses.
First off, we want to give thanks to our friends and families. These are the people who love and support us in our daily lives. We wouldn't be anywhere without them! We also want to acknowledge the many freedoms we enjoy living in the most powerful and prosperous nation on earth.
Locally, the Chamber wishes to recognize all of its members — the entrepreneurs, businesses and organizations who have helped to make Hollywood a powerful and vibrant community through job creation, innovation and giving back to the community. Your participation and support are a huge part of what makes Hollywood tick!
And we can't forget our hard-working staff. These are the people who service our members and organize the expos, fundraisers, economic summits, luncheons, monthly mixers and other events we hold throughout the year. They help to ensure that our pro-business mission moves forward in a climate of ever-changing legislation and new state and federal mandates.
The Chamber and its members have forged a strong coalition and a powerful voice that resonates with legislators, both here in Sacramento and in Washington. D.C. We have called upon that voice to address concerns related to everything from housing, development and homelessness, to consumer privacy, environmental regulations and childcare services.
The things we do and say matter, and we wouldn't have a voice without you. So here's to all of our loyal Chamber members, our staff and the friends and families we are lucky enough to have in our lives this Thanksgiving. This was a great year, so let's make 2020 even better!
Warmest Regards,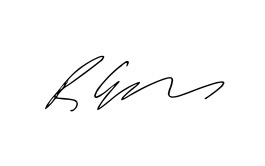 Rana Ghadban
President & CEO
Hollywood Chamber of Commerce