Restaurant of the Week: Tocaya Organica
The perfect option for when you're seeking healthy without compromising taste or flavor." -  Yelp Review.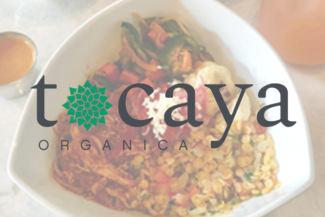 The Hollywood Chamber of Commerce is pleased to announce Tocaya Organica as Restaurant of the Week!  Tocaya Organica provides sophisticated dining in a fast, casual setting.   In Summer 2018, the Sunset location opened with the mission to bring the "Modern Organic Mexican" cuisine movement to Hollywood.  Salads, tacos, and burritos are just some of the many locally sourced and organic dishes found on the menu.  To learn more about Tocaya Organica, please visit: https://www.tocayaorganica.com Don't forget to tag #TocayaLife and #restaurantoftheweek when you grab a bite!
https://www.tocayaorganica.com/
6550 Sunset Boulevard, Hollywood, CA 90028
(323) 472-5802