Our Featured Restaurant of the Week is Mel's Drive-In!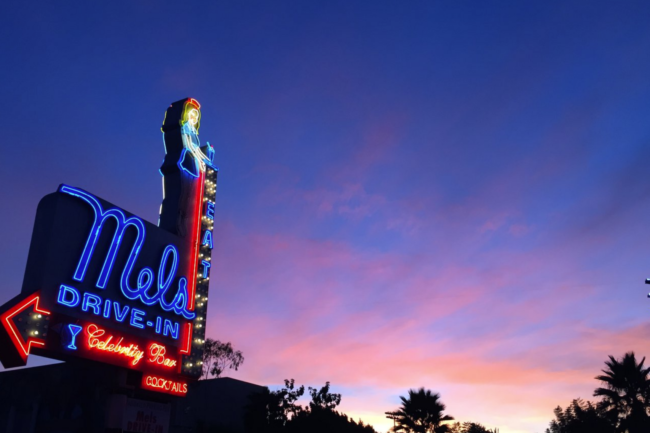 This week, the Hollywood Chamber recognizes a Hollywood staple, Mel's Drive-In! Located in the historic Max Factor building, the Hollywood Mels shares space with the Hollywood Museum, home of 10,000 Hollywood exhibits and artifacts from classic Hollywood to present day movie treasures. Opened in 2001, this location is walking distance to all the best Hollywood theatres and attractions. Serving up American diner favorites, Mel's Drive-In is the place to experience classic 50s fare.
Tucked away inside this Mels is Hollywood's best-kept secret: The Celebrity Bar. Enjoy cocktails under the stars in our cozy banquette filled bar, with a full glass ceiling and classic Hollywood photos lining the brick walls. Perfect for Happy Hour or enjoying one of our famous Spiked Shakes after a long day of sightseeing.
1660 N Highland Ave
Hollywood, CA 90028
(323) 465-3111
https://melsdrive-in.com/locations/southern-california/hollywood/
If you want to experience the United States you see in those classic '60-'80 Hollywood movies, look no further!
Even without the classic American diner setting, it deserves 5/5 stars because the food and the staff is a league on their own.
- Yelp Review