Restaurant of the Week: Hunter & Charlie's
My all-time favorite brunch spot in LA. I've never actually "met" Hunter or Charlie, but they greet me like a welcome guest every time. The food is always great and plentiful.  -  ZAGAT Review.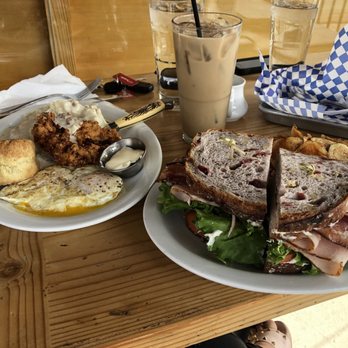 Our featured Restaurant of the Week is Hunter & Charlie's! Located at 1050 Vine St, Hunter & Charlie's features a wide selection of fresh food hand-picked from local farmers in the Los Angeles area. You'll definitely want to stop by for their handcrafted seasonal plates, rotisserie chicken & comfort food served up in a slick, unfussy space.
Stop by Mon. – Fri. 8 AM – 3 PM and try one of their daily specials, or visit for their renowned weekend brunch, Sat. and Sun. 10 AM – 3 PM. If that wasn't enough, they also provide catering services. You'll want to stop by the next time you wander near Santa Monica and Vine.
1050 Vine St, Hollywood, CA 90028
 (323) 848-4790
Follow them on: Instagram, Facebook, Twitter