Our Featured Restaurant of the Week is Good Greek Grill!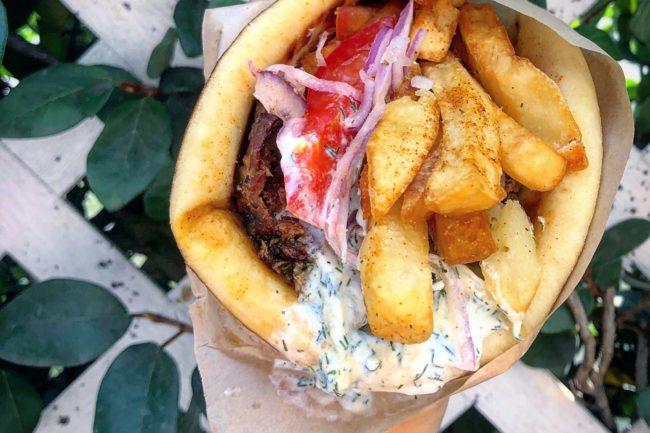 This week, the Hollywood Chamber recognizes Good Greek Grill as our Restaurant of the Week!
A short walk from the legendary Capitol Records building, Good Greek Grill specializes in real, authentic Greek and Mediterranean food. From authentic slow roasted pork gyro, to homemade salad dressings and fresh produce that's cut daily, Good Greek Grill stays true to the food and recipes Greek families have prepared for generations. Leave what you thought you knew about Greek cuisine at the door and let the master chefs at Good Greek Grill take your taste buds on a journey up the Mediterranean coast.
Stop on by this week and enjoy a fresh meal, or as the Greeks say, "Kali Orexi!"
6363 Yucca St.
Hollywood, CA 90028
(323) 848-4643
https://www.goodgreekgrill.com/