Our Featured Restaurant of the Week is Dubai Sauce!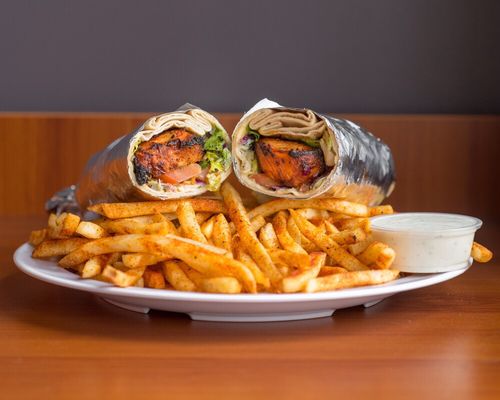 This week, the Hollywood Chamber recognizes Dubai Sauce as our Restaurant of the Week!
Located in the heart of Hollywood, Dubai Sauce serves up Mediterranean food that is jam-packed with the Middle Eastern flavors you love! This fast-casual restaurant is a perfect place to hop in for lunch or to bring the whole family for dinner! Try their Kabob, Shawarma, and Gyro dishes as a plate or wrap. And if you need a second opinion, Dubai Sauce has been voted a best of Hollywood Blvd Restaurant by the Hungry & Fit blog. Take some time for lunch this week, or order Dubai Sauce for delivery!
6510 Hollywood Blvd.
Hollywood, CA 90028
(323) 406-9786
https://www.dubaisauceonline.com/