Our Featured Restaurant of the Week is Al Wazir Chicken!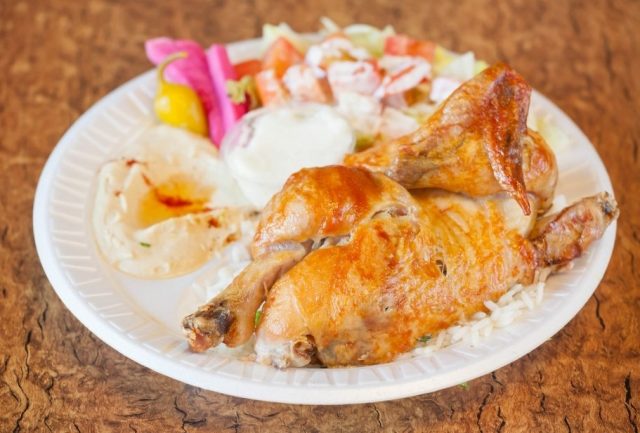 This week, the Hollywood Chamber recognizes Al Wazir Chicken as our Restaurant of the Week!
Serving up low fat, home-style Mediterranean food, Al Wazir Chicken is dedicated to following and living up to the standards of traditional Middle Eastern cuisine. Al Wazir uses fresh, never frozen meats and vegetables, flavored with an array of tangy and savory spices. Marinated and flame-roasted to perfection in special rotisserie ovens, you can expect Al Wazir's chicken to have a golden, crispy outside with succulent juices sealed inside.
6051 Hollywood Blvd
Hollywood, CA 90028
(323) 856-0660
https://alwazirchicken.com/