Our Featured Restaurant of the Week is 800 Degrees!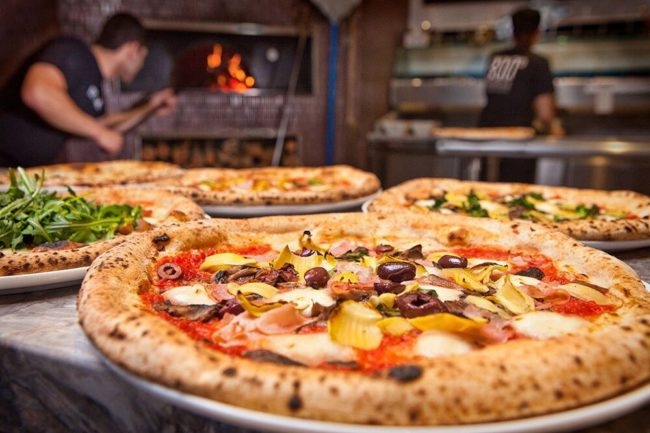 This week, the Hollywood Chamber recognizes 800 Degrees as our Restaurant of the Week! Inspired by chef Anthony Carron's innovative wood fire cooking style, 800 Degrees takes high-quality ingredients and wood fires artisan pizzas, sandwiches, rotisseries, and more. With an array of fresh produce, meats, and cheeses, diners can customize their wood fire meal to fit any diet or craving. As a community member, all 800 Degrees locations stick to a Clean Eating Promise that guarantees a careful sourcing of ingredients and vegetarian, vegan and gluten-free options at all locations.
And that's not all. 800 Degrees also offers catering services to bring smoky wood-fired flavor to any event. Pro tip: be sure to ask about their mobile pizza oven, when you set up a catering job.
1521 N Vine St,
Hollywood, CA 90028
(323) 329-9656
https://800degrees.com/