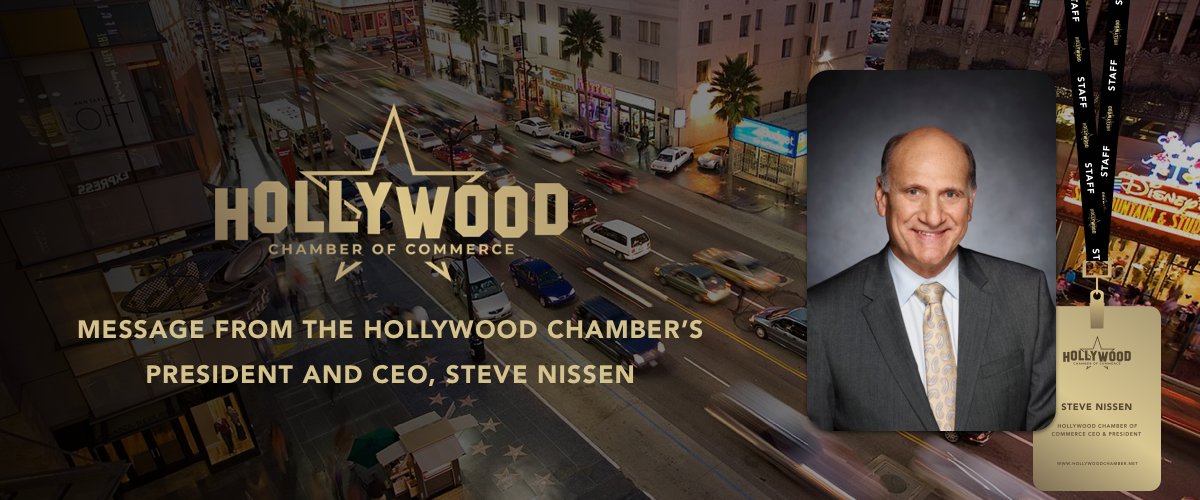 Dear HCC Members,
We have had an incredible month of success and progress, and I am delighted to welcome 17 outstanding businesses to our thriving HCC community. This growth strengthens our collective impact and underscores Hollywood's magnetism as a business hub.
Our upcoming Economic Development Summit promises to be an exceptional event, focusing on Hollywood's relationship between development and entertainment. Notable sessions include:
Mayor's Office Update on Economic Development Initiatives, featuring insights from Rachel Freeman, Deputy Mayor for Business & Economic Development.

Engaging Presentations, including Neil Mandt's discussion on AI and 3D media's impact on real estate.

Captivating discussions on business relocation, Hollywood deal lifecycle, and a critical Retail Crime Q&A session.

Panel session on the "Return to Hollywood" – Exploring the challenges and incentives for businesses relocating to Hollywood and what attracts the new and existing workforce back to the office in the area.

A panel discussion titled: "From Idea to Screen: Hollywood Deal Lifecycle" – Delves into the intricate link between Hollywood deals and commercial real estate. Learn how deal stages align with essential real estate needs and how a customized environment enhances the creative process.
Please note that this event is waitlist only, reflecting its popularity within our community.
The Hollywood Chamber Political Action Committee (PAC) is also gearing up for the upcoming local elections on March 5, 2024. The PAC proudly announces the first endorsements and looks forward to supporting candidates who align with the PAC's mission.
We ended the month of October with the Chamber leading a tour through Hollywood of a delegation of the Urban Land Institute. ULI was holding its national fall 2023 meeting here in Los Angeles, and its delegates were thrilled to learn about Hollywood's past, present, and future.
Thank you for your unwavering support, and we invite you to stay connected with us as we embark on this exciting journey together. Your continued involvement is greatly valued and essential to our shared success. 

President and CEO
Hollywood Chamber of Commerce