Monday, November 18, 2019
Washington-based Funko, creators of the popular Pop! Vinyl figurines opened its second brick and mortar store in HOLLYWOOD!
The Hollywood Chamber of Commerce was proud to be on scene to officiate the ribbon-cutting ceremony at the Funko store at 6201 Hollywood Boulevard. Rana Ghadban, President & CEO of the Hollywood Chamber along with Funko CEO Brian Mariotti greeted the eager crowd lined around the block waiting to be the first inside the new location. Featuring exhibits from Disney and Marvel to classic horror films and breakfast cereal characters, there's a Funko for everyone!
Already heralded as an Instagrammer's paradise, the Funko store is much more than a retailer. Tourists and shoppers can pose for photos with life-size Pop! Figurines recreating iconic scenes from classic movies and television series.
And brand new Funko Pops! were unveiled celebrating Hollywood, including Walk of Fame Freddy Funko, Marilyn Monroe, and Bob's Big Boy.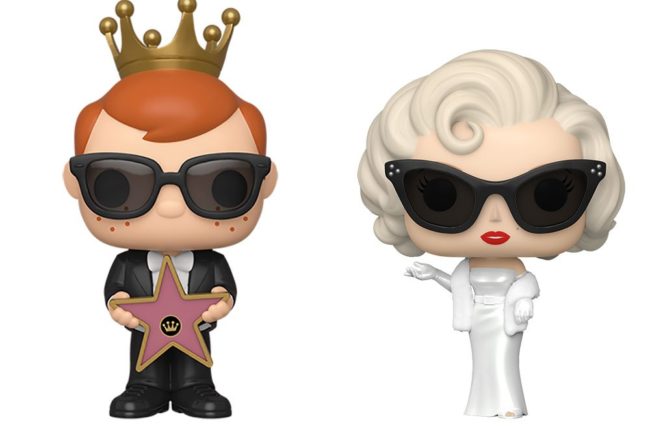 Hollywood is proud to welcome such a fun and iconic brand to the boulevard—especially one that celebrates the rich history of film and television in our community. Take some time to visit the eastern end of Hollywood Boulevard and take in the full Funko experience!