Economic Development Summit Sponsorships

Economic Development Summit 2019
There is only one Hollywood, and there is only one annual Economic forum that presents a comprehensive overview of this world-famous community. The Economic Development Summit is Hollywood's premier event that focuses on the positive changes occurring in the community. Now in its 25th year, the conference provides cutting-edge information on the trends and big-picture issues that will impact Hollywood's future.
This year's conference will take place on Thursday, June 20th, 2019 from 8 a.m. to 11:30 a.m. at the W Hollywood, 6250 Hollywood Blvd, Hollywood, CA 90028.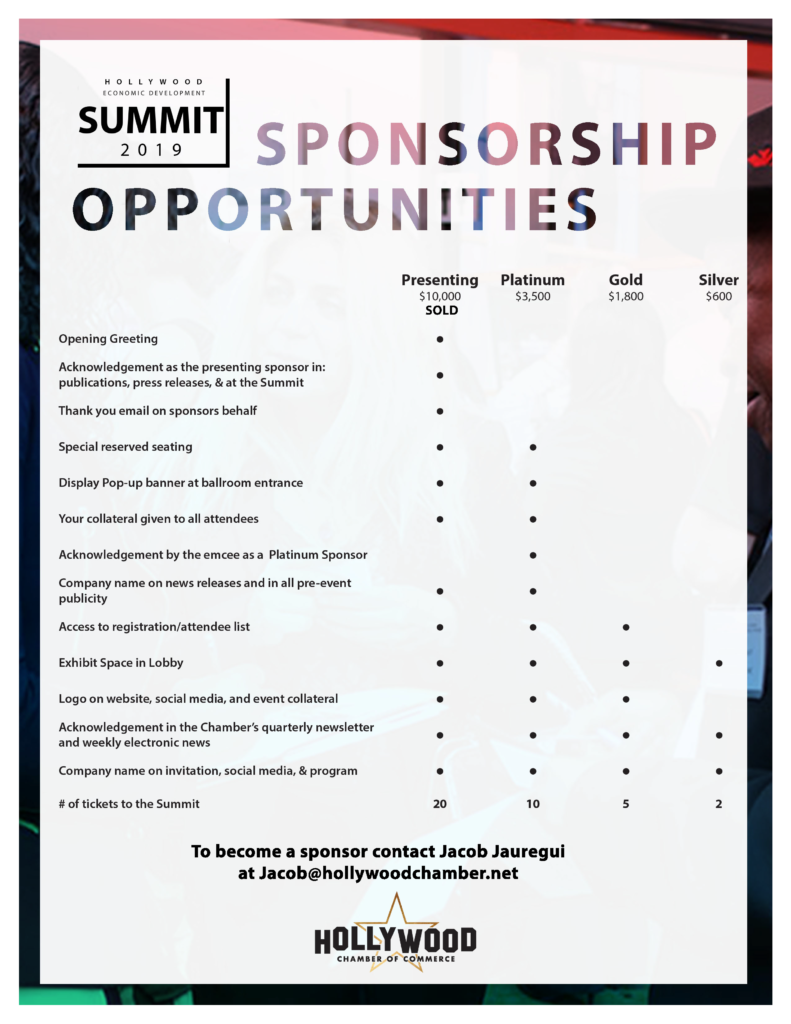 For information on sponsorship, please email jacob@hollywoodchamber.net.