Join us at the Economic Development Summit on Thursday, June 20 for a breakout session on new development incentives to aid businesses and developers looking to make the move to Tinseltown. As one of the most rapidly growing areas in Los Angeles, Hollywood stands poised to welcome a new generation to its iconic streets and our expert panel featuring the U.S. Department of Housing and Urban Development's Erich Yost, the Gonzales Law Group's Michael Gonzales, and Sheppard, Mullin, Richter & Hampton LLP's Alfred Fraijo, Jr. will provide insight into navigating the field and seeking out development incentives in Hollywood.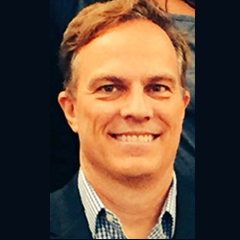 Erich Yost, Management Analyst (Community Initiatives), U.S. Department of Housing and Urban Development in the Office of Field Policy and Management in the Los Angeles Field Office
Erich Yost is a Management Analyst (Community Initiatives) with the U.S. Department of Housing and Urban Development in the Office of Field Policy and Management in the Los Angeles Field Office. His focus is on interagency placed-based White House and Secretarial initiatives including Opportunity Zones, Promise Zones, Choice Neighborhoods, Homelessness, and Affordable Housing. His expertise is with building or strengthening public-private partnerships to align and leverage federal, regional, state, and local resources to assist low-income communities. In one of his roles, he serves as the Los Angeles Promise Zone Community Liaison. The Los Angeles Promise Zone is a comprehensive neighborhood revitalization initiative to fight urban poverty in Central Los Angeles. It was one of the first five Promise Zones designated by the White House and to date, he has helped the community receive 62 federal grants totaling over $293 million in federal funds from 16 federal agencies, all national Promise Zone records.
Erich is also a recognized knowledge expert in Opportunity Zones and serves on several HUD workgroups where he is developing new resources for communities to leverage this new form of private funding along with targeting federal funding. Erich also participated in the creation of HUD's Place-Based Executive Committee as a co-chair of the Training Subcommittee focused on training agency staff about HUD's place-based initiatives and operational model. Prior to his current role, Erich was a Supervisory Project Manager for HUD's Los Angeles Multifamily Development team where he helped develop HUD's Low Income Housing Tax Credit Pilot (LIHTC) program, financed over $3 Billion in Federal Housing Administration insured-loans, and financed the first Rental Assistance Demonstration rental housing conversion in the nation. Erich received his undergraduate degree in Economics/Business from UCLA where he graduated Cum Laude and he received his MBA from the University of California, Irvine Paul Merage School of Management where he was a Dean's Scholar. Mr. Yost previously was an entrepreneur and private sector leader. He was the Director of Investment Management at Edison Capital and has held various positions at Wells Fargo Bank, First Interstate Bank, and Cushman & Wakefield.  Mr. Yost is frequently asked to speak about federal place-based initiatives by organizations such as The Aspen Institute, Partnership for Public Service, Urban Land Institute, UCLA Luskin School of Public Affairs, and USC Sol Price Center for Social Innovation.  
Michael Gonzales is a Los Angeles based land use attorney. Michael founded Gonzales Law Group APC ("GLG") in August 2011. Prior to founding GLG, Michael practiced land use and real estate law for over 8 years at two Los Angeles based law firms. Michael has successfully run his boutique law practice for the last 8 years, implementing the development and construction of various hotels and multi-family projects. Michael has significant experience developing entitlement strategies and obtaining entitlements for a range of commercial, residential and mixed-use projects throughout Southern California, with many projects in Hollywood. Michael also served as a member of the Hollywood Chamber of Commerce Board of Directors for the last 6 years. Michael obtained his undergraduate degree from UCLA and his law degree from USC.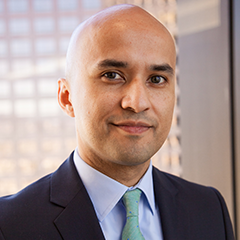 Alfred Fraijo Jr., Partner, Sheppard, Mullin, Richter & Hampton LLP
Alfred Fraijo Jr. is a partner in Sheppard, Mullin, Richter & Hampton LLP's Real Estate, Land Use and Environmental practice in the firm's Los Angeles office. He is a recognized leader in real estate law and was recently featured in "Newsmakers" by the Los Angeles Business Journal and also was recognized among the Journal's Who's Who in Real Estate Law in 2013. Alfred leads cutting edge real estate transactions for public, private and nonprofit developers and multi-national corporations in the United States and abroad. He has significant experience obtaining and negotiating public financing and land use entitlements for complex educational campuses and mixed-use development projects throughout California. Alfred advises clients on state and federal land use and environmental laws, including the Subdivision Map Act, California Community Redevelopment Law, California Environmental Quality Act, National Environmental Policy Act, Clean Water Act, Endangered Species Act, CERCLA, RCRA, California Superfund Law and the Polanco Redevelopment Act. He also works closely with clients and consultants on due diligence review of land use issues, including local zoning ordinances, general plans, redevelopment agency plans and related land use restrictions.