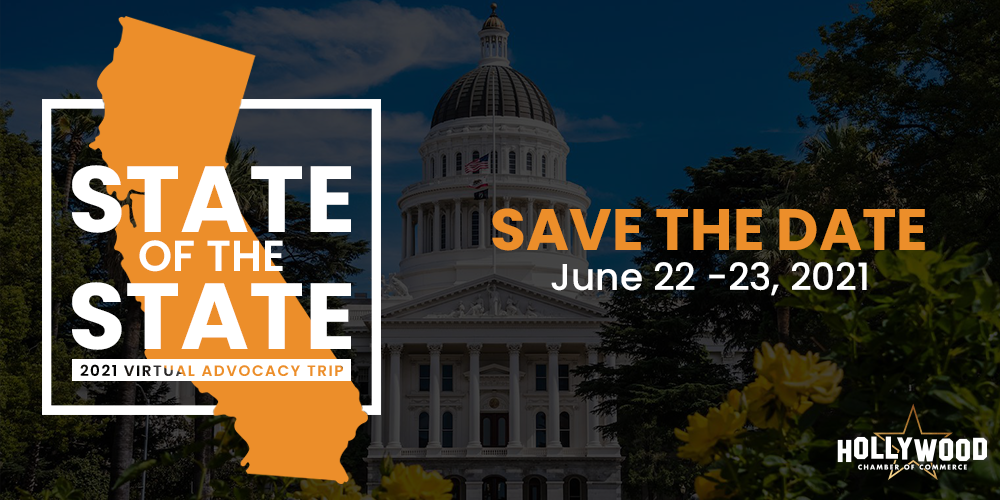 Our inaugural 2021 State of the State Virtual Advocacy Trip was a great success! Thank you for joining us and a special thanks to our sponsors. We are extremely grateful to all of the policy makers who joined us and whose conversations over the last two days gave us insight in to the state's most pressing issues affecting our community and California at large. The next few years will really show us the impacts of the pandemic, and it is imperative that the voice of business and our community is elevated and heard loud by policymakers.
WATCH NOW: STATE OF THE STATE DAY 1
WATCH NOW: STATE OF THE STATE DAY 2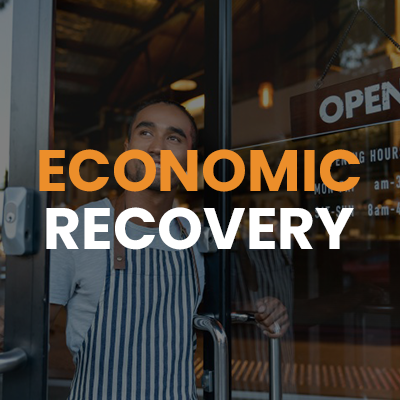 ---
We will be feeling the impact of the pandemic for years to come as we fully understand the long-term effects on our economy and businesses. It is critical now more than ever to support businesses in their operations to ensure they are able to keep Californians employed and thriving. Our coalition supports efforts that enhance business operations, provide tax incentives for businesses, promote the health and safety of employees and employers, increase workforce development and provide access to capital for small to medium size businesses.
---
The biggest issue facing our region today is our housing and homelessness crisis. These two issues have been decades in the making and will need to be addressed through strong collaboration among stakeholders, creative and bold solutions, and a unified effort with a long-term lens. We must address issues related to housing affordability, the number of units coming to the market, and CEQA reform. Our delegation supports policies that increases housing supply through permitting and zoning reform, mandates local municipalities to increase their density specifically near high transit corridors, increases funding for mental health and supports local service providers.
---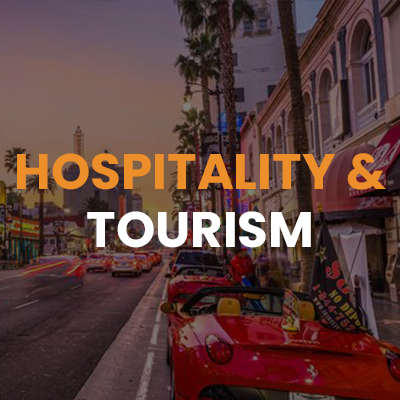 The bread and butter of our region is our hospitality and tourism industry, which has taken the hardest hit through this pandemic and will take the longest to recover. In order to bring back thousands of jobs and generate much needed tax revenue for both the State and local municipalities, we must engage with this industry to provide for their immediate recovery. Our delegation supports incentives related to the tourism and hospitality industry, continued support and increased filming tax credits and strong partnerships throughout the State with funding for tourism initiatives.
---

Day 1: Tuesday, June 22
8:15 – 8:30 am Welcome and Introductions with Rana Ghadban
8:30 – 9:00 am – Jennifer Barrera, Executive Vice President for the California Chamber
9:00 – 9:30 am – Assembly Member Adrin Nazarian, 46th Assembly District
9:30 – 10:00 am – Assembly Member Miguel Santiago, 53rd Assembly District
10:00 – 10:30 am – Assembly Member Laura Friedman, 43rd Assembly District
10:30 – 11:00 am – Assembly Member Suzette Valladares, 38th Assembly District
11:00 – 11:30 am – Assembly Member Mike Gipson, 64th Assembly District
11:30 – 12:00 pm Senator Ben Allen, 26th Senate District
Day 2: Wednesday, June 23
8:15 – 8:30 am Welcome and Introductions with Rana Ghadban
8:30 – 9:30 am – Senator Mike McGuire, Senate District 2
9:00 – 9:30 am – Assembly Member Richard Bloom, 50th Assembly District
9:30 – 10:00 am – Assembly Member Lorena Gonzalez, 80th Assembly District
10:00 – 10:30 am – Senator Scott Wiener, Senate District 11
10:30 – 11:00 am – Senator Robert Hertzberg, Senate District 18
11:00 – 11:30 am – Assembly Member Cottie Petrie-Norris, 74th Assembly District
11:30 – 12:00 pm – Senator Maria Elena Durazo, Senate District 24