For nearly a century, the entertainment industry has been a critical component of the Hollywood Chamber of Commerce. With major studios, production companies, digital media and other industry-focused companies as members, the Hollywood Chamber has led the way in creating spaces for industry professionals to connect and collaborate. We've worked with our industry partners on the policy issues that heavily impact the industry, such as advocating for the passage of the California Film Tax Credits and its extension, ensuring that productions return to California.
State of the Entertainment Industry Conference
We've remained committed to developing programming geared toward the industry, such as our State of the Entertainment Industry Conference, which focuses on the latest trends and developments that are affecting the industry.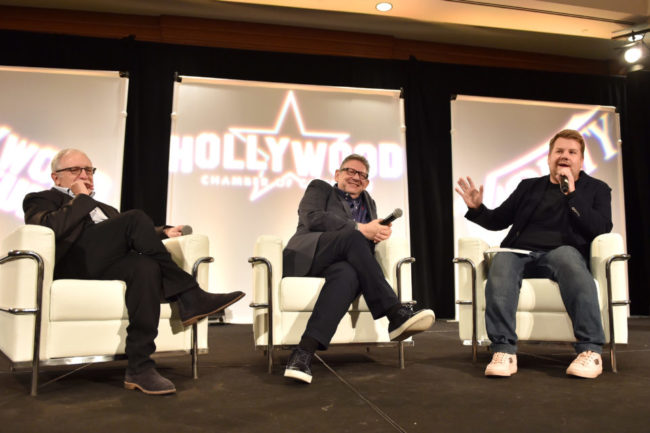 Our 2018 conference was kicked off with an interview by Comedian and TV host James Corden with Music Industry Icons Sir Lucian Grainge, Chairman & CEO of Universal Music Group and Irving Azoff, Chairman & CEO of Azoff Music Management.
The CBS late-night host introduced music-industry executives Lucian Grainge and Irving Azoff, who spoke with Corden about the business as well as their longstanding friendship.
"Irving doesn't like one-sided deals," Grainge said, when talking about the number of times that he and Azoff have negotiated.
"I regularly try to tell people that this isn't the sports business where somebody has to lose and somebody has to win," Azoff added.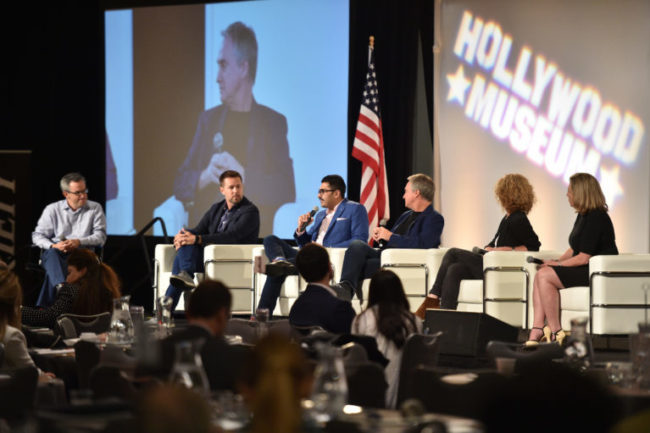 This was followed by a conversation led by Variety co-editor in chief Andrew Wallenstein with leading executives in virtual and augmented reality — including Vicki Dobbs Beck of Lucasfilm, Karen Dufilho of Google, Ted Schilowitz of Paramount, Vikash Sharma of AT&T, and Jake Zim of Sony Pictures Entertainment.
The execs discussed the impact they expect to be made by the forthcoming Oculus Quest, a $500 cordless VR headset expected to roll out early next year.
Dobbs Beck, whose company plans to release a game for the quest in which users will fight Darth Vader, said, "In the case of 'Vader Immortal,' imagine the possibility of wielding a lightsaber. If you have cords attached to you, that's not nearly as fun as when you can move in free space. That's just a good example of the kind of thing that you're going to be able to do."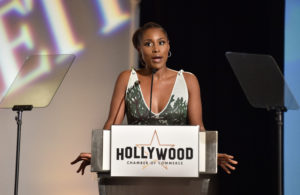 Issa Rae, creator and star or HBO's "Insecure," was presented with the chamber's first-ever Vanguard Award. The Award was created to honor breakout creative talent in the entertainment industry that are leading the way.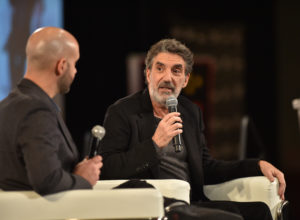 The Chamber also honored "The Big Bang Theory" creator Chuck Lorre, who received the Commitment to California Award. Lorre, whose new show "The Kominsky Method" will premiere Friday on Netflix, participated in a Q&A with Variety's Daniel Holloway.
TEAM Hollywood
Our Chamber also launched the Entertainment, Arts, and Media (TEAM Hollywood) Committee, whose mission is to promote the Hollywood brand with the intention of preserving Hollywood's homegrown entertainment industries with a focus on film, broadcasting, commercials, television and performing arts. The Committee aims to cultivate new and emerging media so as to uphold Hollywood's status as the entertainment capital of the world.