THURSDAY, AUGUST 25, 2022 • 8:00 AM – 11:30 AM AT THE W HOLLYWOOD 
VIEW OUR DIGITAL ECONOMIC DEVELOPMENT MAP
ABOUT
As we emerge from the throes of COVID, we thought it vital that we come together to answer one question: How are we helping businesses rebuild and reimagine?
The annual 2022 Economic Development Summit anchors the Hollywood Chamber of Commerce's (HCC) philosophy of stakeholder collaborative impact, providing an exceptional shared environment to connect, share insights, gain fresh perspectives, and build problem-solving action plans. Against a backdrop of profound political friction, the Chamber seeks to make the conference the starting point for a new era of business and community collaboration and responsibility.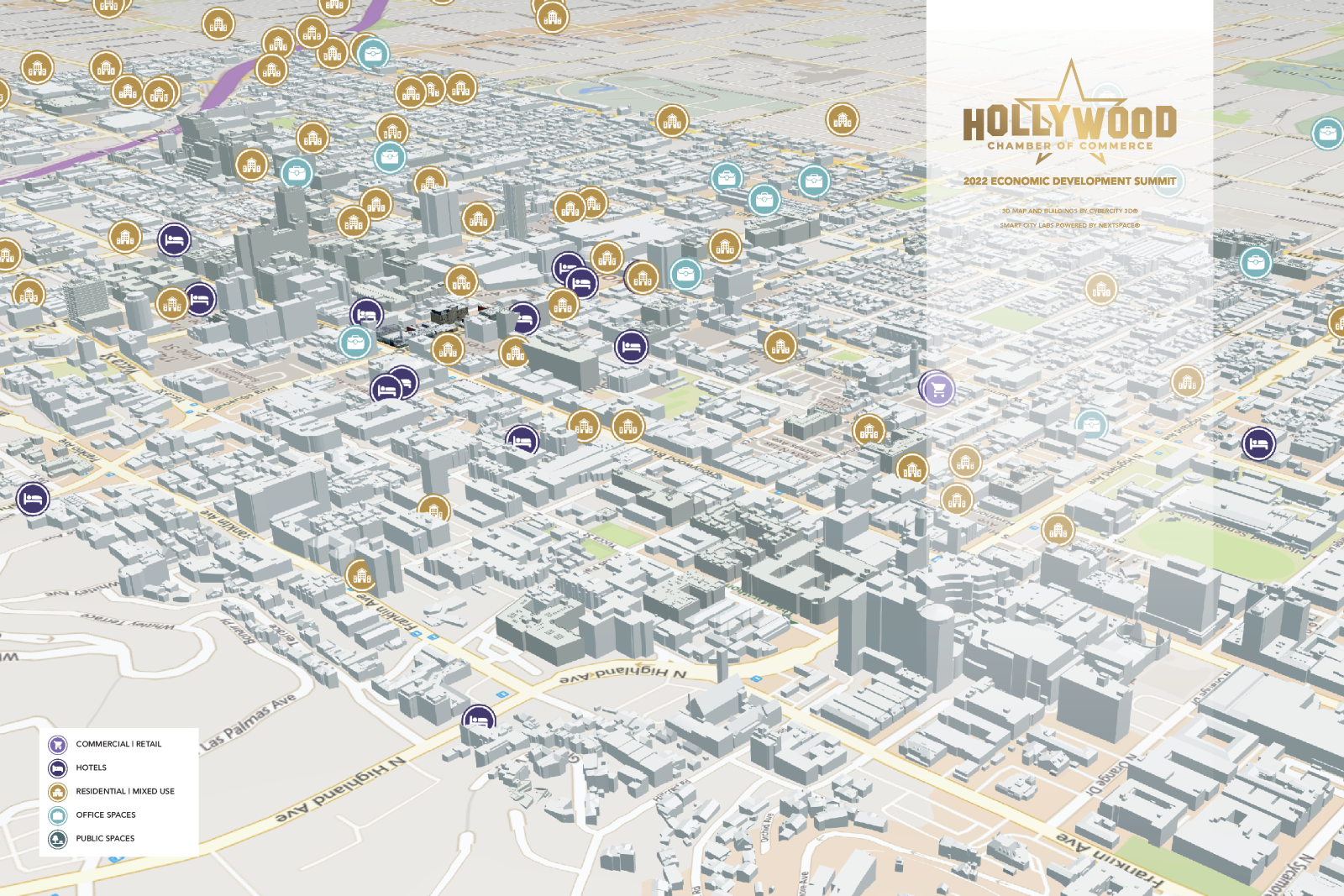 The summit will bring together hundreds of leaders and experts from around Hollywood. Participants will include the chief executives and chairs of our partner and member companies, political leaders and heads of nonprofit organizations, academic experts, and local key figures from our rich world of business, art, culture, and science. All participants are committed to the shared objective of improving the Hollywood business ecosystem for companies interested in moving to Hollywood and those currently here and seeking to grow.
2022 ECONOMIC DEVELOPMENT VISIONARY AWARD
We are proud to honor Ted Sarandos, Co-CEO, and Chief Content Officer at Netflix, with the 2022 Economic Development Visionary award for his contribution to the entertainment industry. It is an undeniable fact that Sarandos and the work that he and those at Netflix have done over the last two decades has revolutionized content creation as well as upended content consumption on a global scale. The creative and technological innovations implemented by Sarandos and the Netflix team represent the very essence of our mission at the Hollywood Chamber. 
KEYNOTE TED SARANDOS | CO-CEO AND CHIEF CONTENT OFFICER AT NETFLIX
Ted Sarandos is Co-CEO and Chief Content Officer at Netflix, overseeing the teams responsible for the acquisition and creation of all Netflix content, including original series from around the world such as Stranger Things, Bridgerton, Squid Game (Korea), La Casa De Papel (Spain), Sacred Games (India) and The Witcher (Poland), and films including Don't Look Up, The Adam Project, Red Notice, The Power of the Dog, ROMA (Mexico), and The Hand of God (Italy). Ted has been responsible for all content operations since 2000 and led the company's transition into original content production that began in 2013 with the launch of the series House of Cards, Arrested Development, and Orange Is the New Black, among numerous others.
MITCH O-FARRELL | COUNCILMEMBER • 13TH DISTRICT LOS ANGELES
Councilmember Mitch O'Farrell will give the opening address at this year's summit. O'Farrell is a dedicated public servant and longtime community activist. Since 2013, Mitch has represented the communities of the 13th District, which includes Atwater Village, East Hollywood, Echo Park, Elysian Valley, Glassell Park, Historic Filipinotown, Hollywood, Larchmont Village, Little Armenia, Melrose Hill, Rampart Village, Ridgewood-Wilton, Silver Lake, Spaulding Square, St. Andrews Square, Sunset Square, Thai Town, Verdugo Village, Virgil Village, Western-Wilton, Westlake, Wilshire Center, and Windsor Square.